Cruise Ship SERVICES
If you're arriving by plane to catch a cruise ship, we'll meet you at the Vancouver International Airport with limousine service and transport you to the terminal on time. The Vancouver International Airport.

If you're planning a cruise ship holiday, let LimoJet Gold Limousine Services take you from your home or hotel to your cruise ship in style and comfort. Simply call us with your pickup date, time, address and one of our LimoJet Gold drivers will be waiting for you on time at your location.

A meet and greet service is when one of our professional chauffeurs meets you inside the arrivals terminal holding a sign with your party's name on it. This will ensure that when you arrive into Vancouver a well-dressed, well-groomed chauffer is waiting to escort you to your private luxury vehicle. This takes away the uncertainly of not having a vehicle waiting for you at the curbside pickup area, or the hassle of waiting in a long line.

After you depart from your ship, let LimoJet Gold Limousine Services take you to your hotel, guide you on a tour of Vancouver, or get you back to The Vancouver International Airport. There is no need to make a reservation in advance. After you disembark from your ship and clear customs, use the courtesy phone right outside the terminal, and ask for "A LIMOJET GOLD LIMOUSINE".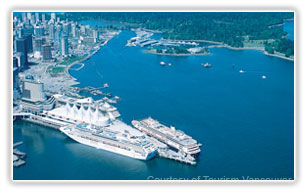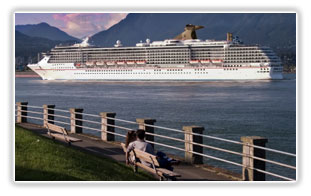 Our Services
Service Areas
CONTACT INFORMATION
LimoJet Gold Limousine Services Ltd.
1441 Clark Drive,
Vancouver BC, V5L 3K9
Tel: 604-273-1331
Fax: 604-215-0425
Toll Free: 1-800-278-8742
Email: info@limojetgold.com