Sightseeing SERVICES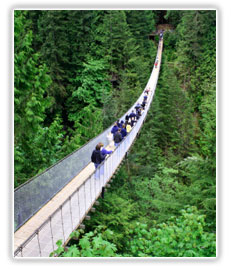 Vancouver offers some of the most spectacular attractions with a backdrop of the breathtaking Coast Range Mountains, the waters of the Pacific at its shore and exceptional greenery including the world-famous Stanley Park.

Let LimoJet Gold Limousine Services be your personal tour guide when you or your visitors come to town. Our rates are surprisingly affordable for a city tour for a group of 2 to 8 passengers.

Note: Minimum 2 hours required depending on the city of pick-up and drop off.
Our Services
Service Areas
CONTACT INFORMATION
LimoJet Gold Limousine Services Ltd.
1441 Clark Drive,
Vancouver BC, V5L 3K9
Tel: 604-273-1331
Fax: 604-215-0425
Toll Free: 1-800-278-8742
Email: info@limojetgold.com